Director of the "Owl Mountain" Audrius Juzėnas: generation of highly talented young actors is breaking into our cinema
2018 February 10 d.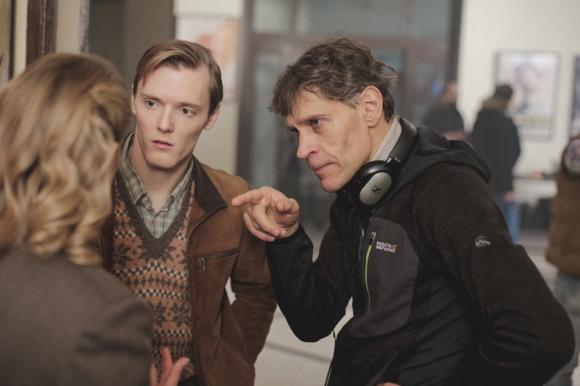 Long-awaited Lithuanian historical drama "Owl Mountain" has already been able to stir up the audience's curiosity and debate about the film and the painful topic of Soviet occupation which is examined in this film. Not yet well-known actors who were selected for the emotionally complex roles of the young post-war generation have also attracted the public's interest – will young people who were born and raised in the years of independence be able to convey the moods and characters of those times? Creators of the film are convinced that the viewers will see on the big screens the coming powerful generation of Lithuanian film actors, who are on a par with the experienced "wolves" of the stage.
"The young post-war generation met political and social changes more acutely than the older generation, it was more opposed to lies, communist terror, they were striving for freedom, they believed in values and ideals. It was them who made ultimate sacrifice in the dark forests, bunkers, NKVD dungeons, they came face to face with death, although the war was already over. The film tells specifically about this impulsive generation, therefore, there was simply no other solution but to select young, inexperienced, yet very talented and full of ideals people for the main roles", – Audrius Juzėnas, director of the historical drama, is convinced.
Justina Ragauskaitė, producer of the film, who attended the screenings of actors, agrees with the director's thoughts. "Together with the casting director, Dalia Survilaitė, while looking for who could embody the characters created by the scriptwriter Pranas Morkus, we performed a number of casting calls in different towns, met with the acting students of all years, with drama group artists, or even those who have nothing to do with acting, except for their great desire. Driven by perfectionism, we were looking for the copies of the characters in the script, which were matched by young, career-starting actors: Arnas Danusas, Aidas Jurgaitis, Paulina Taujanskaitė, Skomantas Duoplys, Adomas Jasiukėnas, Rūta Šmergelytė, Mantas Zemleckas. Anastasija Marčenkaitė, known to the public from the film "The Excursionist", also joined the team of young actors. During the entire filming and production, nobody doubted this decision, on the contrary – the director constantly emphasizes the fact that we managed to discover highly talented people with great future prospects," – says Justina Ragauskaitė.
Audience will be able to evaluate the work of the entire crew and the actors, and their characters in the historical narrative drama "Owl Mountain", which will be shown in theatres from 16 February. The film is supported by the Lithuanian Film Centre. Creators of the film dedicate it to Lithuania and its people, who are celebrating the centenary of the restoration of Lithuanian State.