In January, cinemas will be raided by the first Lithuanian Special Forces from "Delta Zoo"
2018 Dicember 28 d.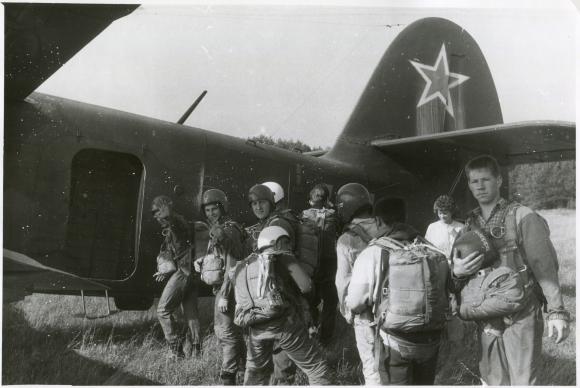 Filmmaker Andrius Lekavičius decided to reveal the origins of the present Lithuanian Armed Forces and to tell the story about the unknown fearless fighters of the 1990s. On 11 January, his film "Delta Zoo" will open in Lithuanian cinemas. It is a film, full of youthful patriotism and risky adventures about the time when all Lithuanians were united by the desire for freedom.
"The story that was untold for a long time, which had affected the fate of many young men is too strong and complex to be forgotten. After all, still in their tender age they were being prepared to fight and die," – the film director admits.
In the first half of 1991, independence was already announced, but Soviet tanks were still stationed in the country, and OMON units of special purpose militia were raging, there was tension in the country.
The Special Squad was set up unofficially to curb Soviet aggression, border attacks. The squad consisted of 15 young men sworn to defend their country, but the core of the squad was smaller due to frequent injuries.
They were led by an officer, martial arts master Pranas Kasteckas, who was also known as Francas or "Bone Breaker" - who, through a variety of techniques, taught secrets of martial arts to young men who had no military experience. They also had various nicknames, mostly related to the world of wildlife: spider, crab, crocodile, hawk, whale, etc. That's why they were called Francas' Zoo by people around them.
Film director A. Lekavičius takes the viewers back to the 1990s, using unpublished archive material and complementing the story with animation and music of that time.
"We combined archive shots with the graphics that were inspired by the computer games from the 1980s. From today's perspective, the existence of the "Delta Zoo" seems to be totally away from reality, even absurd. Like a plot of a computer game," – says A. Lekavičius.