Almost five million litas for production of films
2007 July 26 d.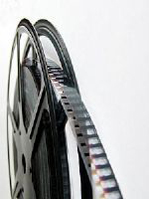 Cinema Council at the Ministry of Culture of the Republic of Lithuania has finished distributing funds for film production projects: in total 4 990 000 litas from the Budget and almost 400 000 litas from the National Cinema Support Programme.
Funds have been divided among 11 continuous projects, 4 preparatory projects for films, 5 documentary film projects, 6 – feature and 4 animated film projects.
Funds have been allocated to four full-length feature films as continuous projects: Perpetuum mobile (director Valdas Navasaitis), Lisbon Zero Two (director Šarūnas Bartas), The World is Cool, which was later renamed as The Lake of Crows (director Inesa Kurklietytė), Farewell (director Tomas Donela) and Waterhole (director Gytis Lukšas).
The following projects have also received funding: continuous feature short films Pearl (director Laimantas Kairys) and Wolf (director Julius Ziz), documentary films The Trainer of Insects (director Linas Augutis, Donatas Ulvydas, Marek Skrobecki) on the pioneer of Lithuanian animation Vladislovas Starevičius and The Shadow of the Sky (director Romas Lileikis), a documentary short film The Queen of Muscle (director Janina Lapinskaitė) about the most famous Lithuanian body-builder Natalija Murnikovienė and an animated film Strakalas and Makalas (director Juozas Sakalauskas) about two village jokers.
In the category of preparatory works for film production the following projects received funding: Kaunas Classified about Chiune Sugihara directed by Audrius Juzėnas, a full-length feature film Blossoming Tamarix directed by Romas Lileikis, Tripper directed by Gytis Lukšas and a full-length feature film Anarchy in Žirmūnai directed by Saulius Drunga.
Among presented short feature films the members of the Cinema Council have rated highest and allocated funds for a film by Giedrė Beinoriūtė, The Balcony, about the first love of eleven-year-olds and their parents' divorce, A Schoolgirl by Justinas Lingis about a granddaughter who returned to her grandfather's home after long wandering, Not Routine by Jūratė Samulionytė about the watchmaker Mr Henrikas and a strange thing that happened to him. The short feature film Flowers about children selling flowers will be a debut of the theatre director Oskaras Koršunovas. He will direct the film financed by the Ministry of Culture together with Giedrius Zubavičius.
The filming of the full-length feature film-opera Rigoletto that has received funding from the Ministry of Culture has already started. Funding has also been allocated to the full-length feature film by Kristijonas Vildžiūnas When I Embrace You.
Audrius Stonys will direct a full-length documentary about changed wedding customs. Another project for a full-length documentary that has been allocated funding from the state budget is Portraits of Artists by Juozas Matonis.
Man – Horse, a short documentary by director Audrius Mickevičius, highly rated by the members of the Cinema Council, will tell about a farmer Jonas and his horse, and a short documentary of Diana and Kornelijus Matuzevičius, Here and Now – about waiting on the day when pensions are paid.
The production of a series of short documentaries The Chronicle of the State's Cinema has been supported as well.
With the support of the Ministry of Culture the following films should be finished in nearest future: an animated film Adventures of Albertas about the adventures of a small elephant and his friend hippo directed by Ilja Bereznickas, also Growling Pillow by Antanas Janauskas about a man and clouds of his thoughts, Lithuanian Mythological Creatures by Algirdas Selenis and Aurika Seleniene and Sortilege of Hags by Jūratė Leikaitė about a lonely young man Jonas and a hag that was caught in his nets.
It has been also decided to allocate funds to compensate the costs of making Before Flying Back to the Earth by Arūnas Matelis.
In total 87 applications for film production were received this year: 11 continuous film production projects, 9 full-length features, 14 short features, 11 each of full-length documentaries, short documentaries and animations, 18 applications for preparatory work and 2 applications for compensating film production costs.
'Quite a few interesting and strong projects have been proposed this year. We have supported even seven full-length feature film projects! It is a shame that the film budget was not big enough to support all projects which rated high and which we would really like to see on the big screen. On the other hand, we would like to point out that some applications have been prepared quite poorly: their budget was unfounded, agreements with co-production partners were not confirmed and scripts were not developed. We encourage producers to focus on this as well as institutions training them because the producer's contribution in preparing an application is crucial', members of the Cinema Council said reminding that a new call for applications will be announced in autumn.
Around 600 000 Lt have been allocated for cinema this year. 240 000 Lt from this budget have been allocated for programme projects. 21 of them have been received and 9 have been financed: The Nordic Film Forum Scanorama 2007, the 5th International Animation Film Festival Tindirindis 2007 in Vilnius, Summer MEDIA Studio on the theme of 'Mastering Dialogue in Film', Vilnius Documentary Film Festival, International Children's and Youth Festival, Development of the Activities of Mediateque in 2007, educational programme for children Let's Create a New World, Days of New Russian Cinema and events of Made in Lithuania.
In total the 2007 film budget is 7.5 million litas, which is 2 million litas more than last year and almost twice as much as in 2005.
Currently the Cinema Council is still discussing applications for full-length historical feature films proposed for the Millennium of Lithuania programme.