Cinema audience figures in Lithuania are the best in the EU
2007 August 16 d.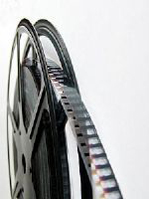 In total 926 million people attended cinemas in the European Union in 2006, which is 3.6% more than in 2005. The figures for cinema attendance have grown in many countries; after the greatest increase was in (54.3%), (40.2%) and (35.8%). In the , and a decrease in audience figures was registered. 89.5 million people came to cinemas in (7.7% more than in 2005). However, outside the European Union the greatest increase in cinema audiences was observed in : 34.84 million people came to cinemas in 2006 (27.8% more than in 2005). It has been suggested that this is due to successful local film production and the increase in a number of cinemas in the country.
64% of the audiences in the EU bought tickets to view films made in , 27.6% watched European films. 3% more people chose to watch European films than in 2005. French (11.1%) and German (5.1%) films made the largest part of European film production. An American film Pirates of the Caribbean: Dead Man's Chest did best in the box offices in the EU by collecting 44.7 million euros.
According to the data of the European Audiovisual Observatory, an average price of a ticket to view a film in was 2.88 euros in 2006, the same as in . Cinema tickets in were more expensive only when compared to (2.30 euros) and (2.57 euros). In all other countries the average price of a cinema ticket superseded Lithuanian prices: last year the most expensive tickets were in (9.56 euros), (9.24 euros) and (8.81 euros).
In 25 EU countries 862 feature films were created in 2006. This is 47 films more than in 2005. The largest number, 174, were created in . 117 feature films were created in last year and 150 films in . In 2006 also led the production of documentaries: 52 documentary films were produced in the country.
European Audiovisual Observatory was founded in 1992; became its member in 1993. 36 countries are its members. The main goal of the European Audiovisual Obsrvatory is to collect, process and publish information on the European audiovisual sector.