The New Lithuanian Film Award, the LAC Award, Will Be Not Only a Pleasant, but also a Demanding, Evaluation by Colleagues
2009 Dicember 7 d.

Lithuanian cinema has always demonstrated high visual culture created and developed by several generations of cinematographers. Our cinema masters have won various awards in their own country and many awards in international festivals. Yet there have not been a professional award in until now: an award given by cinematographers to their colleagues.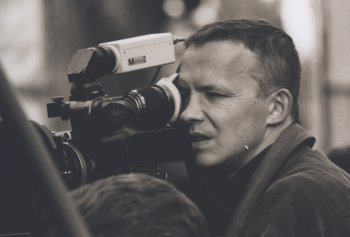 This year the Lithuanian Association of Cinematographers (LAC) has established an award for the best cinematographers of the country. The chairman of the LAC, cinematographer Rimvydas Leipus, has agreed to tell us about it.
-- How has the idea to establish this award originated?
-- The idea to have a cinematography award has originated, perhaps, together with the idea and the need to establish the Lithuanian Association of Cinematographers (LAC), which unites professional cinematographers. One of the most important goals of this organisation is to promote the art of cinematography, to raise the prestige of this profession, which is among the most important professions in cinema. An award for cinematographers, I think, would serve these goals perfectly well. It would prompt the audience to pay attention to cinematographers' work, to understand and value their art. Thus, the idea of a prize has been around for a long time, but it will be realised only now. This has been a long process due to various reasons, mainly organisational.
-- Similar professional awards for cinematography exist in other countries.
-- Yes, such prizes are awarded in many countries, large and small ones, which have cinematographers' associations and guilds. And they exist in almost all countries around the world that create cinema. I could mention The American Society of Cinematographers Award (ASC) or the White Square, a prize in , the country that has strong traditions of cinematography. Such an award is particularly valuable because it is awarded by colleagues whose recognition is not only very pleasant, but also demanding and, I would think, quite fair.
-- How will the prize awarded by the LAC be called?
-- As an ironic reference to the clichés of Lithuanian poetic cinema cinematographer Algimantas Mikutėnas suggested spontaneously that the best title would be "An Oak in the Mist". It seems that every Lithuanian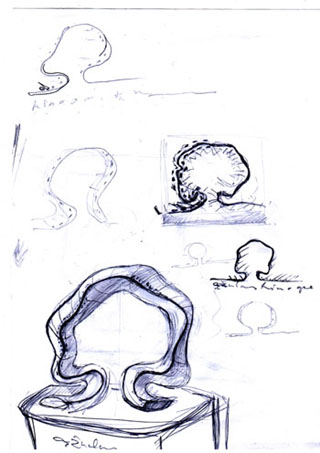 cinematographer has had to film such a shot at some point. The mist was lost after a long discussion, only the oak has remained: it symbolizes maturity, power and creative abilities. Thus the cinematographers' award will be Ąžuolas – Oak.
-- Who will be awarded this prize? What nominations will there be?
-- The award will be given for the best cinematography of a Lithuanian film. Feature films, documentaries and short films created and screened publicly this year, i.e. from January 1 2009 to January 1 2010, will be considered. The jury of five members – three cinematographers (not necessarily members of LAC) and two representatives of other filmmaking professions: directors, critics, producers, artists and actors – will assess the skill of the cinematographers of those films.
There will also be an award for life time achievement. There are many wonderful cinematographers in who no longer shoot, but they have created the Lithuanian school of cinematography. We should remember and honour them.
There will also be the cinematographers' gratitude award given to people who work in cinematographers' (image) team. They often get neither glory nor attention they deserve, but without their excellent work a cinematographer would not be physically able to realise his or her creative ideas. I speak of assistants, gaffers, mechanics, etc. The prize may be also awarded to a film critic who has focused particularly on cinematographers' art in his or her reviews.
-- And which criterion used to evaluate a cinematographer's work is the most important to you?
-- To me, the sense of moderation is the most important. The means of cinematographer's expression are very active and one needs a lot of courage and confidence to use them. Not to shout one's head off, but to say the same in whisper. The cinematographer who tries to affirm his presence loudly is very visible on the screen. Maybe sometimes a film needs this, but often this is only an obstacle.
Cinema is a collective art. As the great master of cinema Vittorio Storaro says, "Cinema is an orchestra where everyone is a soloist." If you can hear only one instrument while listening to the orchestra, this is no good. Harmony creates the magic of cinema, which then enchants the viewer in the audience.
-- It seems to me that the image is losing value in contemporary cinema. A devaluation of the image has been taking place, perhaps related to the fast development of technology, when it is possible to shoot a film with a mobile phone.
-- In most cases, yes. With contemporary means: the camera, the film, etc, it is possible to create beautiful images quite easily. To create and sell. A decent business. Many discoveries are cloned: in advertisement, in films, which become increasingly standardised. The sacral status of the image is no longer a value in cinema. The creation of the cinematic image takes lots of time and money. Thus producers avoid investing in it because the audience will be satisfied with a mediocre image. This is a great problem of culture and education. It is particularly relevant in .
-- Will the Ąžuolas award be given every year?
-- Yes, this will be an annual award.
-- And what will the award itself look like?
-- It will be a sculpture created by a young sculptor Marius Skudžinskas. Three Ąžuolas statues, only inscriptions will differ.
-- When will the awards ceremony take place?
-- The awards ceremony will take place during the festival Kino pavasaris, at the end of March. Public attention to cinema increases during this festival; this is why we have chosen Kino pavasaris as our partner. Soon the invitation to nominate films for this award will be announced.
Prepared by Neringa Kažukauskaitė
The photographs present cinematographer and chairman of LAC Rimvydas Leipus and the sketches of the future award statue.