Barzakh, a movie by Mantas Kvedaravičius, merited two prizes at the International Tallinn Film Festival. It was recognized as the best film from the Baltic countries. Its director was given the FIPRESCI award.
2011 Dicember 8 d.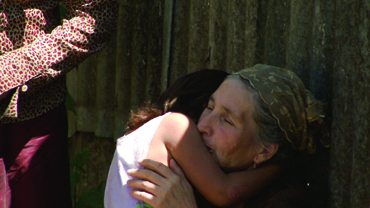 Barzakh, one of Lithuanian most titled movies, made by Director Mantas Kvedaravičius, won two more awards at the international Tallinn Black Nights Film Festival. His film was recognized the best full length feature film in the Baltic countries in that part of the program's competitions, and he merited the International Federation of Film Critics (FIPRESCI) award.
Pamela Pianezza, a member of the Film Critics Federation, who is one of the organizers of the Cannes Film Festival, presented the award saying that this is "a film about a political issue ... but conveyed through a strong and personal visual language which avoids sentimentalism and respectfully participates in the process of registering a human tragedy."
Barzakh debuted in 2011 at the Berlin International Film Festival in Berlin where, it can be recalled, it opened the prestigious "Panorama" program. There Amnesty International, a human rights organization, awarded the film; it also merited the Ecumenical Jury Award. Later the Silver Crane followed for Best Documentary of the Year as well as by the Finnish Government for cinema quality, Best Film at the Belgrade Film Festival and numerous other awards.
This film talks about war-ravaged and its lingering governmental unaccountability, where people are kidnapped on the street in the middle of a bright day, its concentration camps and vicious methods of torture. Nonetheless, the main idea of the film crosses over geographic, political, cultural and religious boundaries — that is the commonly-felt pain by humans at the loss of a close person, the desperate hope that the person will somehow survive and return home one day and the tortuous unknown about what tomorrow will bring. The mothers, wives, children, brothers and sisters shown in the film — they are not only people living in . These are metaphorical people living in any country of the world who suffer deaths of their loved ones and sneers from their governments but still find the inner resources to retain their human dignity and self-respect.