"The Gambler" by Ignas Jonynas will participate in the Warsaw Film Festival competition program
2013 October 9 d.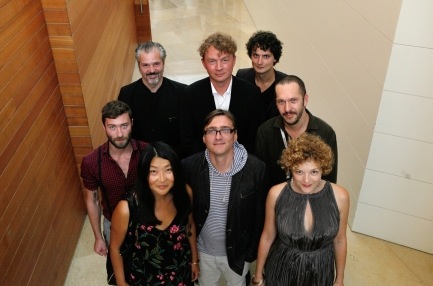 "The Gambler" by Ignas Jonynas passed into the main competition program of the Polish Film Festival to be held in Warsaw on 11-20 October. The Lithuanian feature film will take part in the second A-class festival already. Main roles in the Director Ignas Jonynas' debut film were played by actor Vytautas Kaniušonis and Los Angeles resident Oona Mekas, who is the daughter of Lithuanian artist Jonas Mekas. The script for the film was co-written by the director with the philosopher and writer Kristupas Sabolius.
The 29th Warsaw Film Festival presents the leading character of this Lithuanian film as the "eccentric post-communist hero whose everyday life is constant struggle". In the official program which rarely allows first-timers, "The Gambler" will compete for the main prize of the festival among 15 films from Europe, the Middle East, Russia, Asia and South America. Presenting the selection criteria to the official program, the Warsaw festival director Stefan Laudyn noted that the selected films have to be interesting, exciting and created in modern film language.