International premiere of the latest film by Audrius Stonys, "Cenotaph" will take place at the festival in Nyon
2014 April 24 d.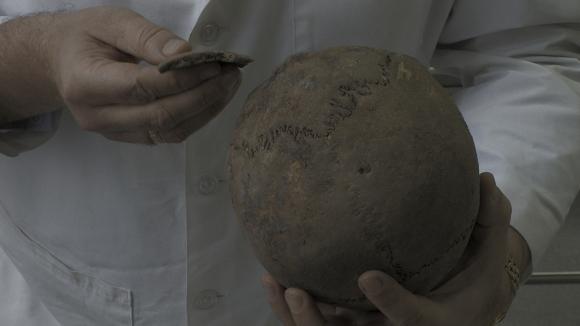 The latest full-length documentary film "Cenotaph" by the director, recipient of the National Culture and Art Prize, Audrius Stonys, is invited to participate in the competition program of the International Documentary Film Festival "Visions du Réel" in Nyon ().
The festival "Visions du Réel" is considered one of the most prestigious events of documentary film in the world, it takes place from the year 1969 (named "Visions du Réel" since 1995). The festival has several competition programs, workshops, documentary film market; it will be held between 25 April and 3 May. The Lithuanian film will compete in the competition program of full-length documentary films. Audrius Stonys will participate in this festival not for the first time - the director's film "Alone" (2001) received the Audience Award in Nyon, "Ramin" (2011) was also shown here.
"I am pleased that the international premiere of "Cenotaph" will take place at the Nyon Festival, which is renowned for its high standards for the documentary filmmakers set by the organizers - for the choices of film topics, expression of film language. I believe that the language of cinema can help us to understand ourselves, that it can be used to communicate with the world," - says Audrius Stonys.
"It is very important that Lithuanian films regularly attract attention of organizers of European film festivals. Participation of our films in the events of such level confirms that we are the part of European culture," - says "Cenotaph" producer Uljana Kim.