"Miracle" by Eglė Vertelytė – among the winners of the Women in Film Fund
2016 November 27 d.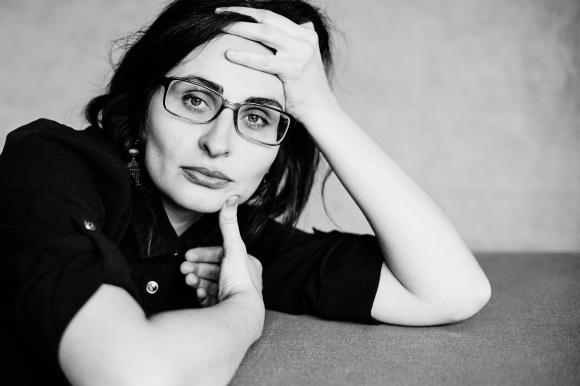 Last week, the international organization "Women in Film" in Los Angeles announced the recipients of the annual, already the 31st, film funding program. This year, the organization's Film Finishing Fund selected four narrative feature films and six documentaries from more than 250 candidates from 22 countries, among which is "Miracle", by the Lithuanian director Eglė Vertelytė.
Every year the Fund provides grants and in-kind production services to the films about women, created by women filmmakers, or dedicated to women. The films are selected by the special jury of women in the film industry. Kirsten Schaffer, Executive Director of the Women in Film organization is pleased that WIF is able, already for thirty-one years, to contribute to the implementation of films by talented women filmmakers and to draw the world's attention to these wonderful stories. Women In Film is a non-profit organization dedicated to encouraging creative projects by women, promoting equal opportunities for women in the film industry, and expanding and enhancing portrayals of women in all forms of global media. Since its inception, the foundation has given more than 2 million dollars worth of grants and production services for more than 200 films to complete. Many of the films, distinguished by the jury, were later recognized by critics and won prestigious international awards, among them: Oscar, Emmy, Sundance and Berlin film festivals, and many others.
This year, a Lithuanian film made it to the list of selected projects for the first time: it's the narrative feature film "Miracle", directed and written by Eglė Vertelytė, which is currently in the post-production stage. Besides it, WIF grants were awarded to three more narrative feature films: "Solace" (directed, written and produced by Tchaiko Omawale), "Band Aid" (directed, written, and produced by Zoe Lister-Jones), "The Darkest Days of Us" (directed and written by Astrid Rondero). Also, the jury has selected six documentary films: "Amor Puro Y Duro" (directed and produced by Catherine Gund and Daresha Kyi), "Unrest" (previously titled Canary in a Coal Mine) (directed and produced by Jennifer Brea), "Farida and Gulnaz" (directed by Clementine Malpas), "Mudflow" (directed and produced by Cynthia Wade and Sasha Friedlander), "Tribe" (directed and produced by Jordan Bryon), "When A Girl Is Born" (directed and produced by Sarita Khurana and Smriti Mundhra).
The main objective of the Women in Film organization is to achieve gender balance in the film industry. This recognition is very important to Eglė Vertelytė, director and scriptwriter of the film "Miracle": "It's very important to feel the support of other women in film industry globally, because no one understands it better than women working in film, how challenging it is for a woman to make films, how much sexism they have to deal with, and what compromises in personal life this profession requires".
"Miracle" takes us back to 1992. A couple of years after the collapse of the Soviet Union, Lithuania is plunged into deep economic crisis – there is no work, the banks go bankrupt, inflation is high. Irena, the manageress of a local pig farm, struggles to keep the pig farm and her workers afloat until a charming American man arrives to the village. He not only promises to save the pig farm from bankruptcy, but also turns Irena's family life and daily life of the village upside down.
The film development and production works were partially funded by the MEDIA program, Lithuanian Film Centre, Bulgarian Film Centre and the European Cinema Support Fund Eurimages. The film "Miracle" by the Film Production Company IN SCRIPT will reach Lithuanian cinema screens already in 2017.