At the Premiere of "Three Hats" – the trio of V. Masalskis, A. Mickūnas and R. Olšauskas
2017 Septermbet 26 d.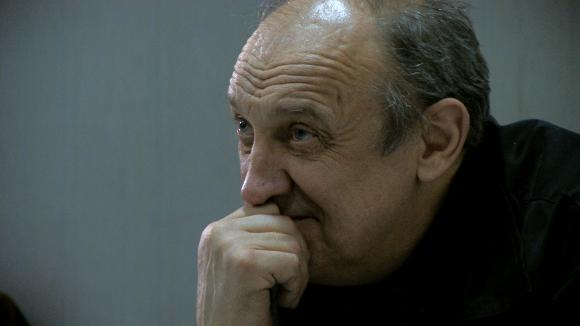 Presenting over 30 selected films, Vilnius Documentary Film Festival (VDFF) invites to see also the work of Lithuanian documentary filmmakers. One of the festival's retrospectives was dedicated to Rimtautas Šilinis, who made films during the Soviet era. Director Ramunė Rakauskaitė, who had successfully presented "Radviliada", the story about the history of Lithuania, a few years ago, now invites to the premiere of her latest film "Three Hats".
Her heroes are well-known Lithuanian artists: actor Valentinas Masalskis, philosopher Algis Mickūnas and painter Rimantas Olšauskas. Premiere of the film will take place at the Skalvija Cinema Centre on 27 September. The "Three Hats" will also be shown in the cinema "Pasaka" (29 September) and at the Ukmergė Cultural Centre (8 October).
"All the three heroes of the film are immensely different and, at the same time, very similar. Each of them has his own philosophy of life that instils the primacy of creativity, freedom, and meaning. These are the people you want to tell about, whose thoughts you wish to share. In fact, you could definitely make a separate film about each of them, but since the original idea was to connect through hats, we had to film them all together," – says the director Rakauskaitė.
Ramunė Rakauskaitė, who will present the premiere screening of the film on 27 September (at 7 pm), states that documentary filmmaking increasingly fascinates her. "It's far more interesting for me to wait for the moments of authenticity than to come up with them", – says the director.
Currently R. Rakauskaitė is working on a documentary about trips of Lithuanian Americans to Lithuania in the Soviet era. Despite the shattered hopes and losses that accompanied the trips, the film will be light and easygoing. The filmmaker assures that in all of her films she is looking for the ability to look at to the bright side of life.