The premiere date of the film "Ashes in the Snow" in Lithuania has been revealed
2017 October 12 d.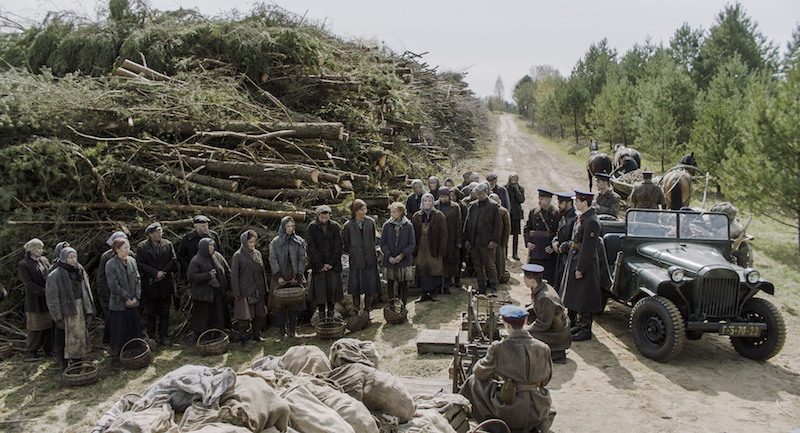 The fans of Rūta Šepetys in Lithuania have been waiting for this news for a very long time. Finally, it was revealed: the film "Ashes in the Snow" based on the writer's novel will appear in Lithuanian cinemas on 12 October 2018.
"Why does everything in the filmmaking take so long? This question is probably asked by many," – says producer Žilvinas Naujokas, who has been working on this film for almost five years now. "Making a film is a constant search for funding. The principal photography took more than half a year, as we had to capture all four seasons for the story. The last couple of years we have spent completing the film editing, computer graphics, music and audio work. Besides, we want the film to be seen not only in Lithuania, but also to be released in as many countries as possible in the world, so we need to adapt to the global distribution strategy."
The novel "Between Shades of Gray" by Rūta Šepetys tells the story of the deportation of Lithuanians to Siberia through the eyes of an adolescent girl Lina Vilkas. Over one million copies of this book have already been sold around the world, it has been translated into more than 50 languages. The film based on the novel will expand this audience even further.
"Ashes in the Snow" is produced by the international team of Lithuanian, US and UK producers. Director of the film is Marius Markevičius, born and raised in Los Angeles, known as the director of the film "The Other Dream Team". Cast of the film includes foreign and Lithuanian actors: Bel Powley ("The Diary of a Teenage Girl"), Lisa Loven Kongsli ("Force Majeure", "Wonder Woman"), Sophie Cookson ("Kingsman: The Secret Service"), Peter Franzén, known from the "Vikings" TV series, Martin Wallström, actor of "Mr.Robot", recognized with a Golden Globe for Best Television Drama Series, Aistė Diržiūtė, Gabija Jaraminaitė, Darius Meškauskas, Ramūnas Cicėnas and others.
Music of the film is by Volker Bertelmann - Hauschka, the Oscar-nominated composer; film was edited by another Oscar nominee, Australian Veronika Jenet.