On the occasion of celebrations – wishing a hundred years for the most dear ones
2017 Dicember 29 d.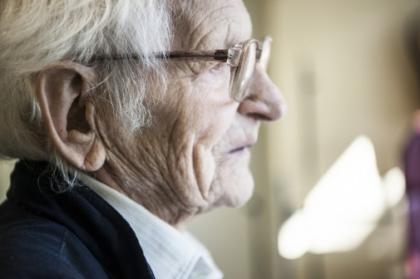 Heroes of the project "100 Years Together", who themselves are already past their centenary, think in a different way and share how to live to a hundred years.
"If you started, keep going, even if it's hard. Not good, if there is no one who can listen to you. This affects your health. Not having what to do with your time is also not healthy. It's very important – look at what will be the use of you after 10 or 20 years. Friends, it would be good if there was still at least one of them around, but, after all, patience is more important than everything", – believes Antanas, who is 101 years old. In the opinion of this man, the most important thing is not to be bored. "Not having what to do with your time is not healthy", – adds the resident of Kaunas. It's important not to forget yourself: "if you feel pain somewhere, do not delay it, look for the reason". According to the hero of the project "100 Years Together", you need to start loving yourself at least from the age of fifty.
"100 Years Together" is a project that tells with photographs and documentary footage the genuine stories of people who are contemporaries with the Revived Lithuania: what was their childhood like, how they sought to get education and worked, how they suffered from hunger and poverty, how they loved and raised children, and at the same time war was going on, political systems changed, their classmates, neighbours, brothers, sisters and parents were murdered.
They are telling their story of a centenarian for the first and probably the last time to a film camera, a photo camera lens, and reveal such stories that can not be found in any book or history textbook.
Those who wish to tell the story of the centenary of Lithuania together, can find information on how to do this on the facebook page of the project.
Trailer of the film: https://www.youtube.com/watch?v=_OES1C8V_Lg&t=11s
How to live to get 100 years old (video): https://youtu.be/iVu7IWsIRSU