"Acid Forest" by Rugilė Barzdžiukaitė was triumphant at an international film festival in Spain
2018 November 22 d.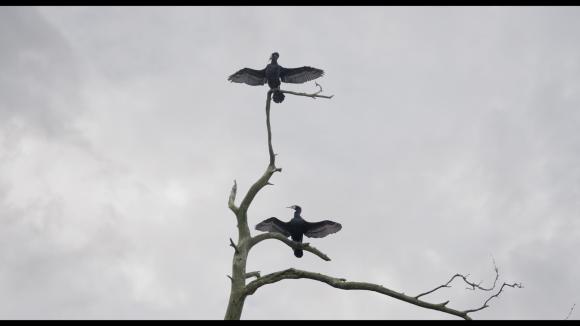 The grand prix for the best debut full-length film – such an appreciation was received for the film "Acid Forest" by Lithuanian director Rugilė Barzdžiukaitė at the 60th documentary and short film festival ZINEBI, which has recently ended in Bilbao, Spain.
This essay film shot in the Curonian Spit takes the viewer to one of the largest cormorant colonies in Europe. Here, an observation deck set up in a forest burnt by bird feces has become a tourist attraction. And the camera of the filmmakers is directed to it.
The jury members were attracted by the idea that "Acid Forest" moves away from an anthropocentric approach and conveys diverse perspectives and voices. The film was awarded the prize for connecting the apocalyptic dystopia with the comedy genre, without forgetting the documentary register, for questioning the usual approach angle and conveying the bird's view.