"In The Dusk" by Šarūnas Bartas was presented at the San Sebastian Film Festival
2020 Septermbet 23 d.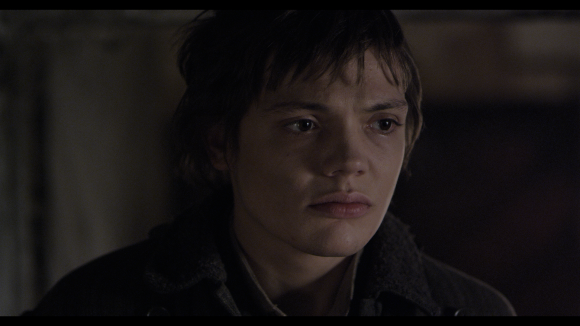 At the San Sebastian International Film Festival (Spain), the world premiere of Šarūnas Bartas' latest film "In the Dusk" took place. The Lithuanian director's film is presented in the Official Selection program among such stars of the film world as Woody Allen, Thomas Vinterberg, Francois Ozon, Matt Dillon and others. "In the Dusk" was previously included in the Official Selection of the Cannes Film Festival, but the event did not take place due to the COVID-19 pandemic.
At the press conference, he was asked why he had taken up historical topic this time, although in his previous films he had mostly examined contemporary issues. To this Šarūnas Bartas replied: "This is my history, the history of my country, with which I am closely connected. Almost at the same time as I was born, the last partisan was killed in Lithuania. My grandparents and great-grandparents kept talking about it when I was a child. We have been in the cage of Soviet Union for a long time and it remained a sensitive topic: occupation, loss of independence... All this was very close to me."
"In the Dusk" is an international project, the production of which, in addition to Lithuania, also involved France, Czech Republic, Serbia, Portugal and Latvia. Janja Krajl, one of the film's producers, said at the press conference that although the film tells the story of one particular country, Lithuania, the film's plot and the idea of resistance to occupation and related issues are close and important to all countries involved in the production of the film.
The film also attracted a great deal of interest from film distributors: Vitrine acquired the rights to show the film in Spain, and HBO Europe – in Eastern and Central Europe and the Balkans: Czech Republic, Slovakia, Hungary, Poland, Romania, Croatia, Slovenia, Serbia, Kosovo, Montenegro, Bosnia and Herzegovina, Northern Macedonia and Bulgaria.
After the world premiere in San Sebastian, "In the Dusk" will move on to the Transatlantyk Festival in Katowice (Poland), the most important Asian film festival in Busan (South Korea), the Haifa International Film Festival (Israel) and others.
"In the Dusk" is also scheduled to appear in cinemas in France, Spain, Serbia, Portugal and Latvia.