"Isaac", directed by Jurgis Matulevičius, was nominated for the European Film Awards
2020 October 9 d.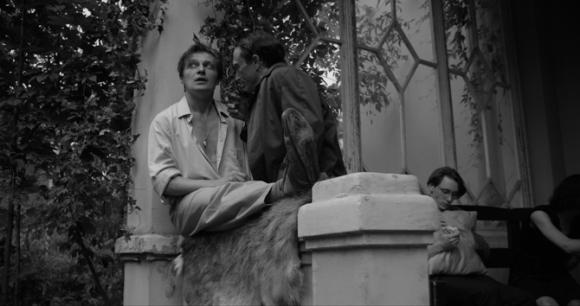 "Isaac", debut film by Jurgis Matulevičius, was nominated in the European Discovery category and is a contender for the FIPRESCI Prize of the International Federation of Film Critics at the European Film Awards.
European Discovery – Fipresci Prize is one of the main prizes of the European Film Awards, awarded for the best European debut film. The 6 nominees are selected by members of the European Film Academy and members of the International Federation of Film Critics from all European debut films of that year. A Lithuanian director was nominated in this category only once – in 1992, Šarūnas Bartas for the film "Three Days".
"Entire film crew is very happy with this nomination. This is a great incentive for the debuting director, whose film was released in 2020, the year of the pandemic, and had far fewer opportunities to be seen at international festivals, and we have to keep postponing the screening of the film in Lithuanian cinemas due to the threat of the pandemic," says Stasys Baltakis from Film Jam, producer of the film.
The film "Isaac" is based on the novella by Antanas Škėma and tells the story of Andrius Gluosnis, who kills a Jew named Isaac during the gruesome massacre of Lietūkis garage in 1941 in Kaunas. The film talks about the relationship between two friends, influenced by the Holocaust, war cruelty and past trauma, and their love for one woman already during the Soviet period in Lithuania. The screenplay of the film was written by the director Jurgis Matulevičius together with his colleague Saulė Bliuvaitė and philosopher Nerijus Mileris. Cast of the film includes Dainius Gavenonis, Aleksas Kazanavičius, Severija Janušauskaitė, Martynas Nedzinskas.