Success of Lithuanian filmmakers at the Latvian National Film Awards
2020 October 9 d.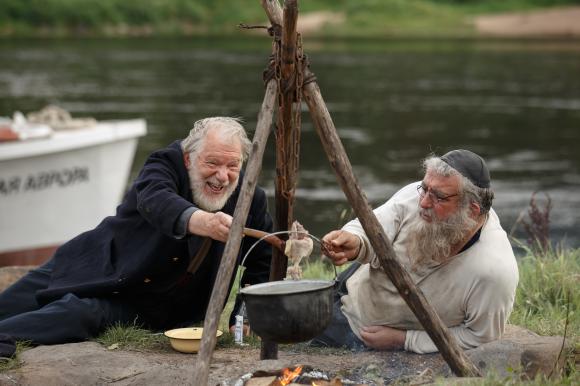 On 8 October, the list of nominees for the Latvian National Film Awards "The Big Christopher" (Latvian: "Lielais Kristaps") was announced, where the Latvian-Lithuanian-Czech co-produced film "The Sign Painter" (Original title in Latvian 'Pilsēta pie upes' (City By The River)) (directed by Viesturs Kairišs) triumphed.
This film was distinguished in as many as 12 categories: Best Feature Film, Screenplay, Director, Cinematographer, Leading Actor, Supporting Actor, Production Designer, Costume Designer, Makeup Artist, Composer, Sound Director and Editing Director. In total, the film received 15 nominations. Three of them went to Lithuanian filmmakers – actor Juozas Budraitis, composer Justė Janulytė and costume designer Agnė Rimkutė.
"I am very pleased to be one of the nominees, because this film left a good impression on me," – Budraitis was happy with the nomination, – "it was a pleasure to work with Latvians, with whom, in fact, I had worked very little. This was probably just the second time. And the film crew was really great. During the filming, I met wonderful actor Gundars Āboliņš, whom I can call my friend now".
"The Sign Painter" is an epic tale of 21-year-old signboard painter Ansis, needed by all governments: the authoritarian regime of the 1930s and then communists and Nazis who came later.