The film "Isaac" was selected for the legendary Slamdance festival in the USA
2020 Dicember 1 d.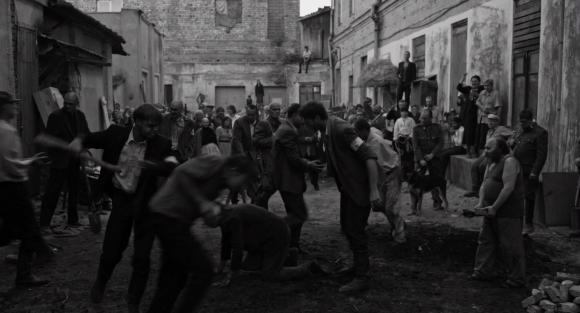 "Isaac", debut film by Jurgis Matulevičius, has been selected for Slamdance, one of the most influential North American film festivals. This is the first film from Lithuania at this festival. "Isaac" will be screened in the festival's program "Narrative features" among the other 9 selected films.
"By Filmmakers, For Filmmakers" is the motto of the Slamdance Festival, which emphasizes the festival's focus on film directors and on what is important for the filmmakers. The Slamdance Festival was usually held in Park City, Utah, in conjunction with the Sundance Festival, but this year it will be held virtually on 12-25 February.
Festival premiere of "Isaac" by Matulevičius took place at the end of 2019 at the Tallinn International Film Festival. The screenplay, based on eponymous novella by Antanas Škėma, was written by the director together with Saule Bliuvaitė and Nerijus Mileris. The leading roles in the film are played by Dainius Gavenonis, Aleksas Kazanavičius, Severija Janušauskaitė. Cinematographer of the film, Narvydas Naujalis, was awarded the Silver Crane at the National Film Awards, as well as composers of the film score, Agnė Matulevičiūtė and Domas Strupinskas. The film is produced by Stasys Baltakis from Film Jam.
The film is currently aspiring to become the best European debut film, as it has been shortlisted for the European Film Award for European Discovery, Prix FIPRESCI. This autumn, the film was screened at international festivals in Glasgow, Odessa, Prague, Riga, Cottbus and the American Film Institute (AFI) European Union Film Showcase in the United States. The screening of the film in Lithuanian cinemas is still hindered by lockdowns, therefore it is planned that the film will be shown to Lithuanian viewers in 2021, as soon as the cinemas open.