Oksana Buraja's film "Lisa, go home!" won the prize at Kinoshock
2014 October 2 d.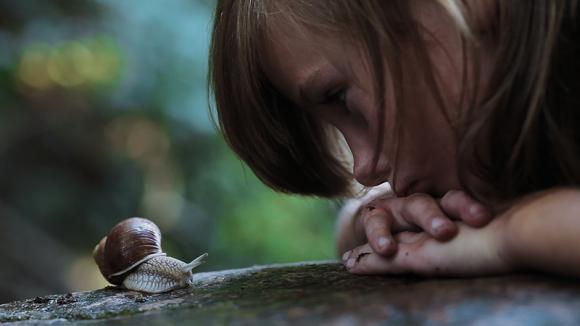 Lithuanian documentary film "Lisa, go home!" directed by Oksana Buraja, which is continually invited to international festivals already for two years, won the prize at the 23rd Film Festival of CIS countries, Latvia, Lithuania and Estonia, "Kinoshock" in Anapa (Russia). O. Buraja's film was awarded the main prize (Grand Prix) in the competition program of short films "Shock Limits". The festival took place on 21-30 September, also "Santa" (2014, Lithuania, Finland), film by Marius Ivaškevičius took part in its main competition program of feature films.
The award received at "Kinoshock" complements the list of prizes won by the film "Lisa, go home!", which includes the title of the Best European Short Film at the International Women's Film Festival in France, a special jury prize at the 36th Norwegian Short Film Festival in Grimstad, the main prize at the International Short Film Festival in Tenerife, the main prize of the competition program "Docu/short" at the Human Rights Documentary Film Festival in Ukraine, "Signs of the Night" festival award in Berlin, main prize at the Italian international festival Filmcaravan.
O. Buraja's film "Lisa, go home!" tells the story of the conflict that is crushing childish dreams, conflict between the worlds of the little girl Lisa and her closest adults. The film is created in collaboration between Lithuanian and Estonian filmmakers (producers Uljana Kim and Arko Okk).
The world premiere of Buraja's film "Lisa, go home!" was held in autumn 2012 at the competition program of the International Leipzig Festival for Documentary and Animated Film, the film participated in competition programs of festivals in Clermont-Ferrand, Nancy, Paris (France), "Hot Docs" (Canada), Bristol (United Kingdom), Saarbrücken (Germany), Luxembourg, "Artdocfest" (Russia), Montreal (Canada), etc. In Lithuania, "Lisa, go home!" was recognized as the best Lithuanian short documentary in the program "New Baltic Cinema" of the European Film Forum Scanorama in 2012, and at the "Sidabrinė gervė 2013" (Silver Crane) Awards.
At the previous Kinoshock festivals, the prize for the Best Cinematographer of the full-length feature named after A. Knyazhinsky has been awarded to the director Šarūnas Bartas, cinematographers Rimvydas Leipus ("Yard"), Viktoras Radzevičius (Elze's Life), Vladas Naudžius ("You Am I"). In the competition programs of feature and short films at the Anapa Festival, various prizes have been awarded to Ramūnas Greičius ("White on Blue"), Šarūnas Bartas ("Few of Us"), Algimantas Puipa ("Whisper of Sin"), Janina Lapinskaitė ("Fortress of Sleeping Butterflies") Marius Ivaškevičius ("Our Father"), Oksana Buraja ("Confession").