Films of the studio "Just a Moment" - at international festivals
2013 July 8 d.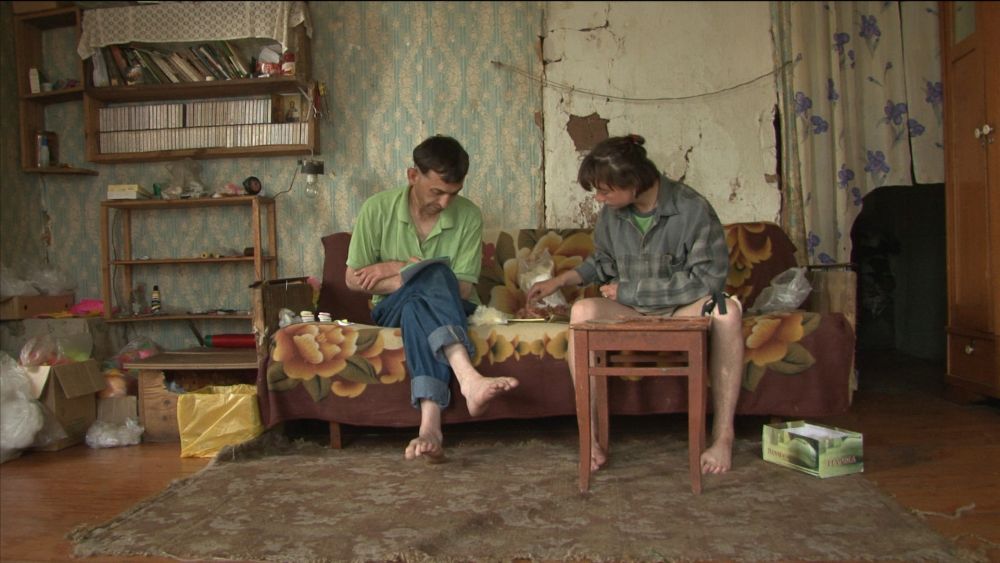 This last weekend ended the International Ischia Film Festival, held for already the11th time in Italy. Lina Lužytė's documentary film "Igrushki" which tells about the everyday life of people of Belarus city Zhlobin was presented there. The film, nominated for "Sidabrinė gervė" (Silver Crane) Lithuanian film industry award in the Best Documentary category, this year has already participated in the 53rd Krakow International Film Festival, at goEast - Festival of Central and Eastern European Film in the German city of Wiesbaden, and at the American Documentary Film Festival in California.
Meanwhile, documentary film "Marina House" directed by Dalia Rust, produced in collaboration between studio "Just a moment " and the Russian film company "Vita Aktiva", is successfully travelling through Russian festivals.
This film tells about the family of Marina Tarkovskaya, a writer, daughter of the poet Arseny Tarkovsky and the sister of the film director Andrey Tarkovsky, and her husband Alexander Gordon and their warm home. It was shown in June in the special program of Russian films at the 35th Moscow International Film Festival. It came to this program from Russia's first national festival of debut films "Movement", and from the other festival "Mirror", named after Andrey Tarkovsky, which was held for the seventh time in Ivanovo Oblast in Russia, where it was shown within the program "Tarkovsky. Context".
Documentary short "Cuckoos Children" by Director Inesa Kurklietytė was awarded the Grand Prix at the Olympia (Greece) Film Festival for Children and Young People in the documentary film category.
Director Giedrė Žickytė's documentary "How We Played the Revolution", newly presenting history of restoration of Lithuanian independence, which has visited more than 10 festivals, this summer was seen by the audience of two festivals. After the documentary festival Sheffield Doc/Fest held in the UK in the beginning of June, the film went to Portugal, where it took part in the competition program of the 9th FEST festival.
Also Marat Sargsyan's documentary film "Father" which takes a close look at today's life of one of the most interesting criminals of the former Soviet Union, Vidas Zenonas Antonovas, has achieved two important victories in international festivals and continues its journey. In July, the film will be shown at the 20th European Film Festival Palic, Serbia, and the 10th Yerevan International Film Festival "Golden Apricot" in Armenia.